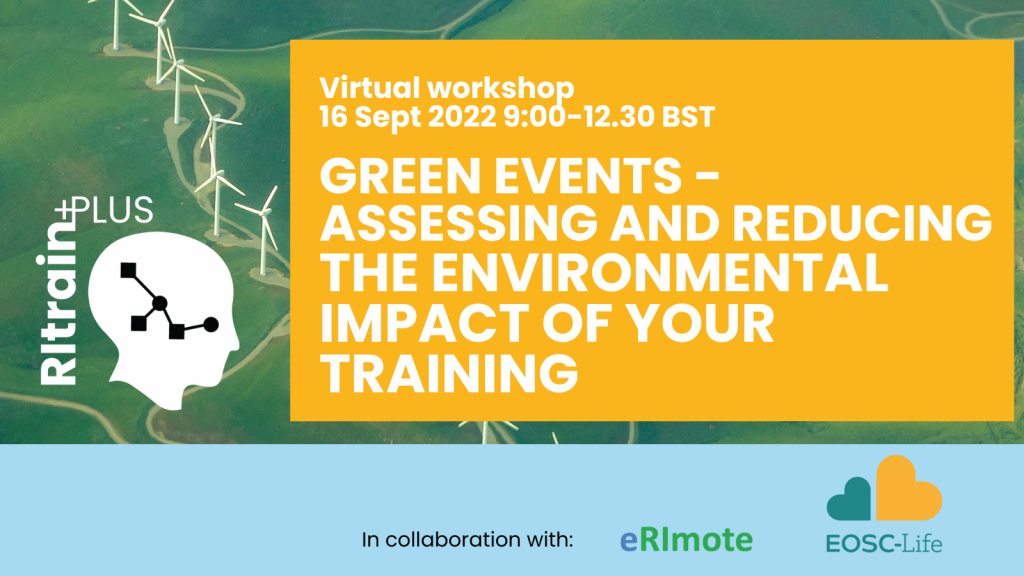 RItrainPlus WP4 is delighted to promote registrations for a virtual knowledge exchange workshop entitled 'Green events – assessing and reducing the environmental impact of your training' taking place on 16 September 2022, 09:00-12:30 BST.
This is a great opportunity for individuals involved in running events and training and wanting to learn about how to make their practises greener as well as for individuals looking to implement initiatives that incentivise green practises for training and events in their organisations. For RItrainPlus, it is an opportunity to incorporate green practises while developing and running our education modules as well as while designing a sustainable School of Management.
The workshop will share expert insights and facilitate a series of group discussions on the environmental impact of events and training. Attendees will reflect on their events/ training/ educational programmes, share their knowledge of where they and their organisations have the greatest environmental impact, and share ideas on how these can be overcome.
The workshop is organised by ELIXIR-EMBL-EBI through the RItrainPlus project in collaboration with EOSC-Life and eRImote.
Workshop: Green Events – Assessing and Reducing the Environmental Impact of your Training