Authors:
Valentina Adami (University of Trento, Italy and Core Technologies for Life Science – CTLS), Lola Martinez (CNIO – Madrid, Spain and Core Technologies for Life Science – CTLS), Julia Fernandez-Rodriguez (University of Gothenburg, Sweden, and Core Technologies for Life Science – CTLS)
In our daily life, we work and interact with people coming from different backgrounds, cultures, disciplines, gender, personalities. It is enriching but can be challenging at times as cultural differences may lead to misunderstandings that could escalate and hinder our productivity and wellbeing in a work environment. How can we best address these situations? What are the skills needed to master these challenges? Are there strategies to turn diversity into an asset for our interactions and collaborations with others? The second RItrainPlus Community of Practice workshop on "Turning diversity into an asset in your research environment" addressed these questions. The workshop was delivered at the All Hallows DCU campus in June 2023, in Dublin, Ireland.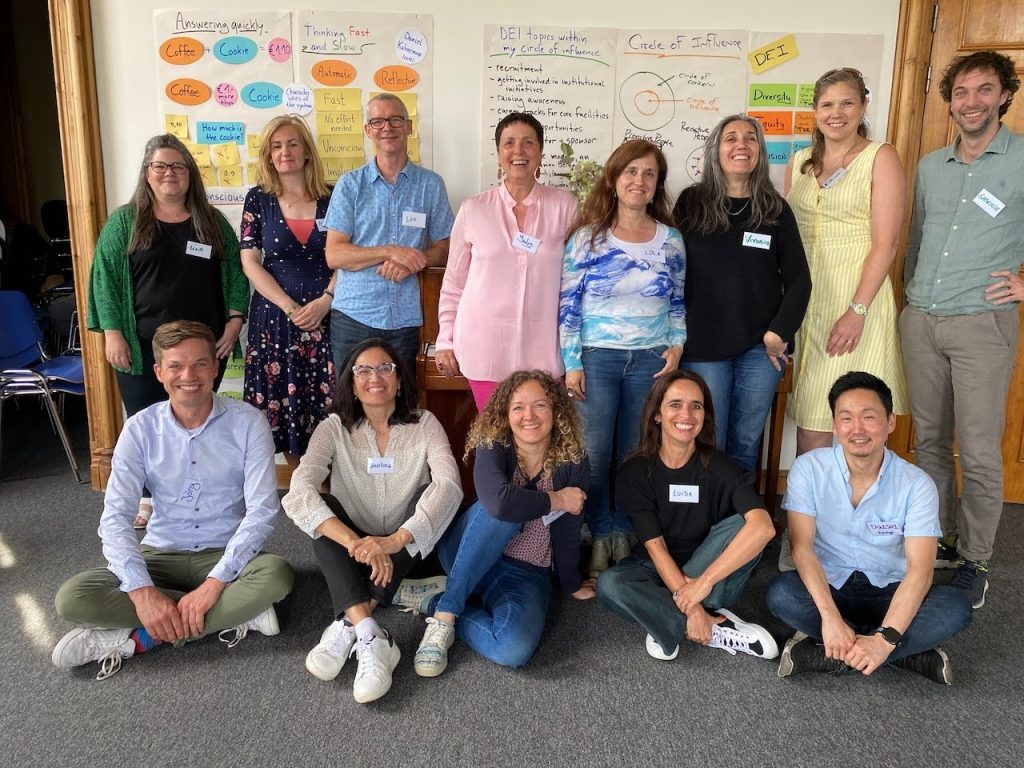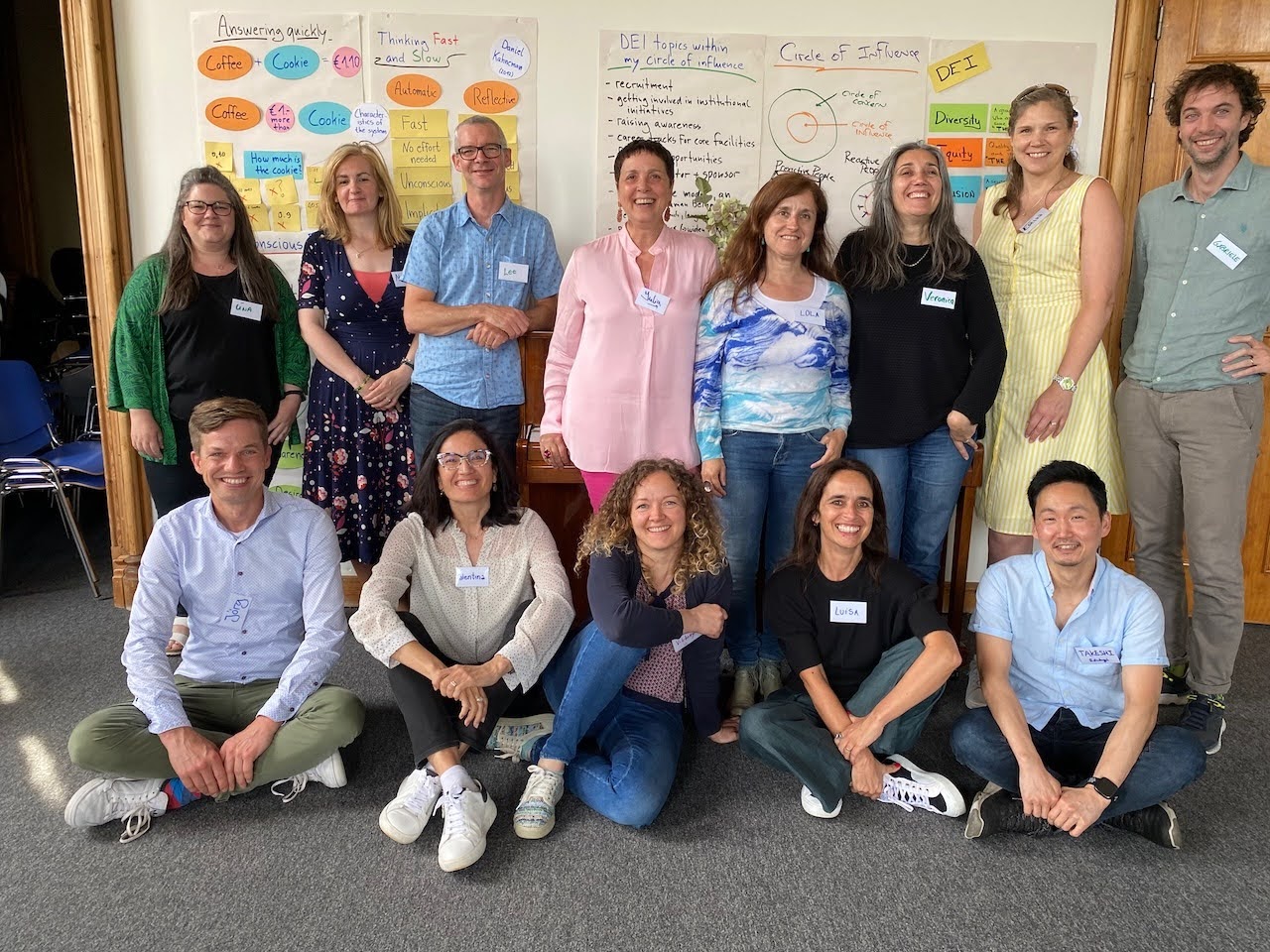 Before the Core Technologies for Life Science association CTLS2023 Congress in Dublin, June 2023, we ran a workshop that embraced a safe and stimulating environment for sharing experiences on a collegiate level where all participants reflected on diversity, equity, equality and inclusion in their facility setting. Through raising awareness and providing concrete and applicable tools, participants were empowered to contribute to the creation of an inclusive culture in their work environment.
Understanding what diversity, equity, equality and inclusion clearly mean and raising our awareness of common biases we all have, will help us to create a more constructive and creative space that will bring positive outcomes in challenging situations at work and in life. The workshop aimed to improve the skills and give tools that are required to master these situations and collected best practices on how to address diversity in a team and in collaboration with our colleagues and users, by sharing experiences and best practices – we do not have to reinvent the wheel and learning from each other's experience is always fruitful!
One of the lessons learned on the workshop for succeeding when dealing with a diverse attendance, is to keep the focus of the meeting and make everyone aware of it well in advance. To support you in doing that, here are some recommendations:
find the right frame for your group – not all groups are the same,
define clearly the target, topics, time, rules and roles for the meeting – so everyone know what to expect,
keep in mind emotional intelligence – in your group you may have rational, emotional and visceral people. Create a safe space for everyone so they participate and share their ideas.
There were numerous resources shared during the workshop, for example on how to set up a peer group "Every Other Thursday" – an excellent book on the topic of peer groups. Good resources to learn more on unconscious bias "Understanding unconscious bias" from the Royal Microscopy Society and "Project implicit" from Harvard.
The workshop revealed that it is very important to keep an open mind and learn from and listen to your peers and colleagues, since everyone's experience is different and all the voices can contribute to improve your work environment and your productivity. People that feel well at work will perform better and contribute to the common goals of success of the group.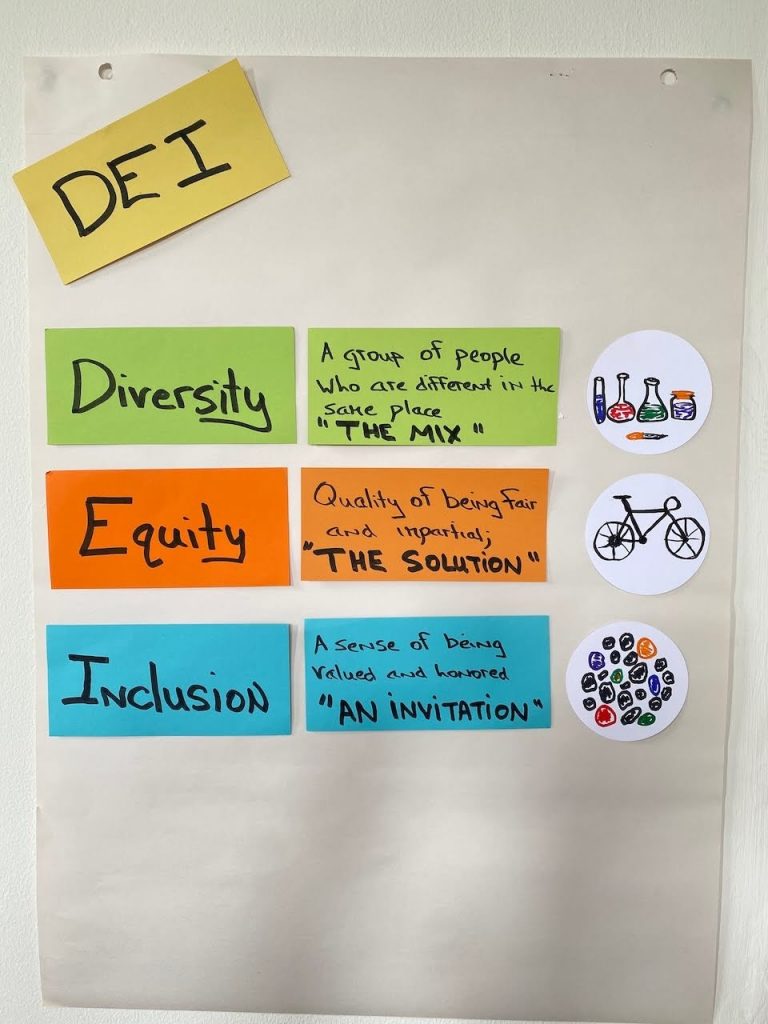 In wrapping up, the workshop titled "Turning Diversity into an Asset in Your Research Environment" was delivered successfully. Participants praised the event, noting its collaborative nature and abundant opportunities for peer interaction and dialogue. They highlighted the value of delving into discussions on Diversity, Equity, and Inclusion (DEI) within academia and institutional facilities. Further, attendees felt enriched by the chance to learn from their peers, thereby broadening their toolkit and integrating into a more expansive community. Overall, the workshop not only equipped participants with tools and insights but also significantly broadened their perspectives.
The RItrainPlus CoP provides a forum for discussion about relevant issues and opportunities for knowledge and best practices sharing through a peer learning approach that would support research infrastructures and core facilities in their specific managerial and operational challenges. The CoP offers new community meetings every two months, and by signing up, you will be able to access the meeting recordings and materials. This is a great opportunity to learn from experienced professionals and stay up-to-date with the latest best practices in the research infrastructure landscape. Sign up for the RITrainPlus CoP!
#Diversity, #BestPractices, #UnconsciousBias, #Equality,#Inclusion, #DEI
CoP Workshop: Turning diversity into an asset in your research environment