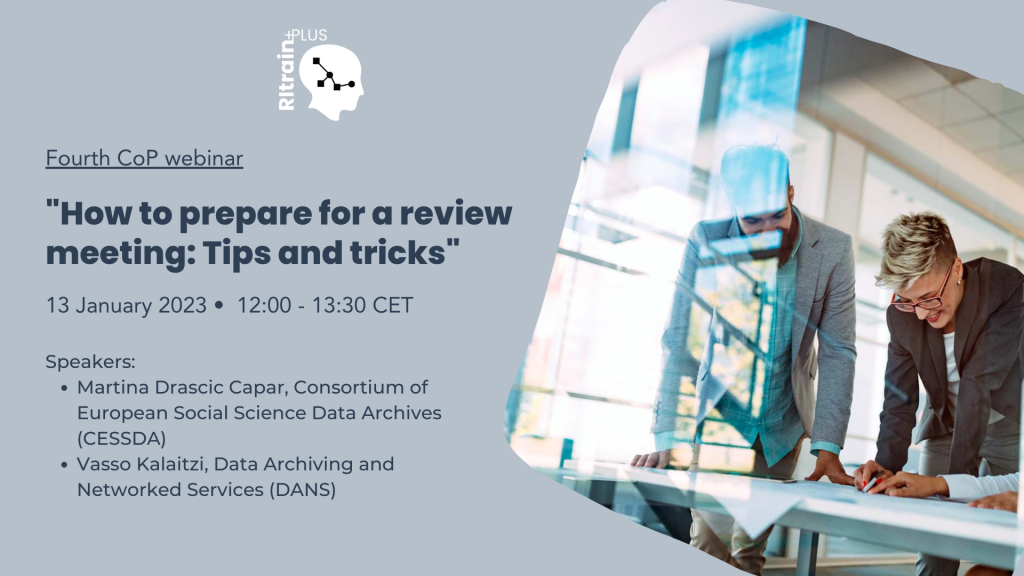 Are you getting ready for your next review meeting?
Join us for a webinar on January 13th where we will be discussing tips and tricks to help you prepare for your review meeting. You will learn about the timeline, relevant documentation, and different perspectives of those involved in the review process, as well as what to expect from Horizon Europe and the changes coming to the participants portal.
Don't miss this opportunity to get your questions answered by our panel of experts:
Martina Drascic Capar, Consortium of European Social Science Data Archives (CESSDA)
Vasso Kalaitzi, Data Archiving and Networked Services (DANS)
Join us on Zoom or Facebook on January 13th from 12 to 13:30 CET!
Join the RItrainPlus CoP webinar "How to Prepare for a Review Meeting: Tips and Tricks"