Overview
Team Building and Development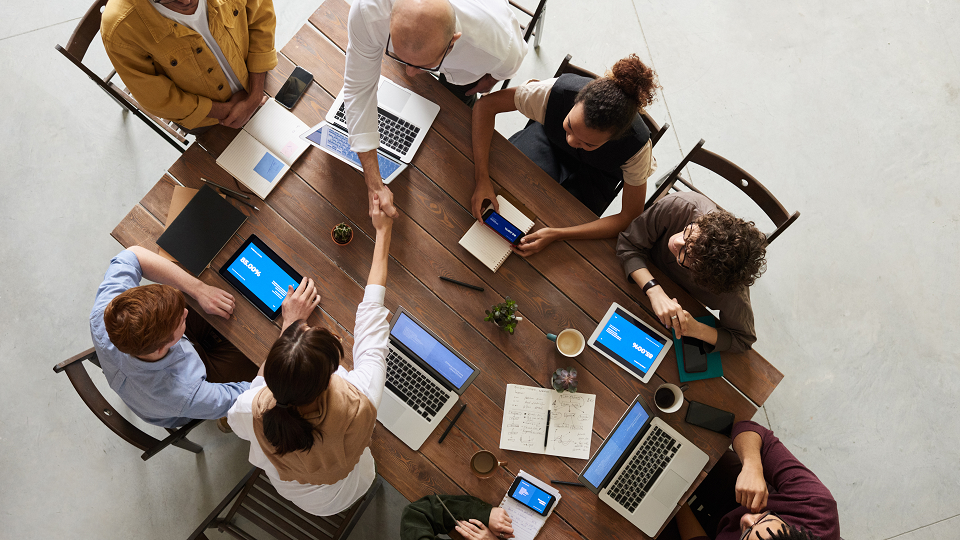 Date: 20.06.2023–23.06.2023
Self-assessment tools, lectures, group works, case discussions, team simulations, guest speakers' presentations, and a final assignment.
The objective of this short course is to develop the competencies required for RIs managers to build highly empowered, cohesive, accountable, and performing teams.
RIs managers are highly skilled and knowledgeable individuals with solid scientific backgrounds who, despite having worked in many different teams throughout their careers, usually have not received any specific training in team management. Most of RIs activities are carried on in projects which are staffed with people working from a distance on an in-kind and part-time basis.
Team building and development competencies are therefore highly sought in these organizations, and a training program that leverages previous personal experiences offer participants an opportunity to become aware of their strengths and weaknesses and improve their skills to manage their people as a team.
Target Audience
The short course is aimed at managers, operators and other professionals in Research Infrastructures or Core Facilities.
Learning outcomes
Learning outcomes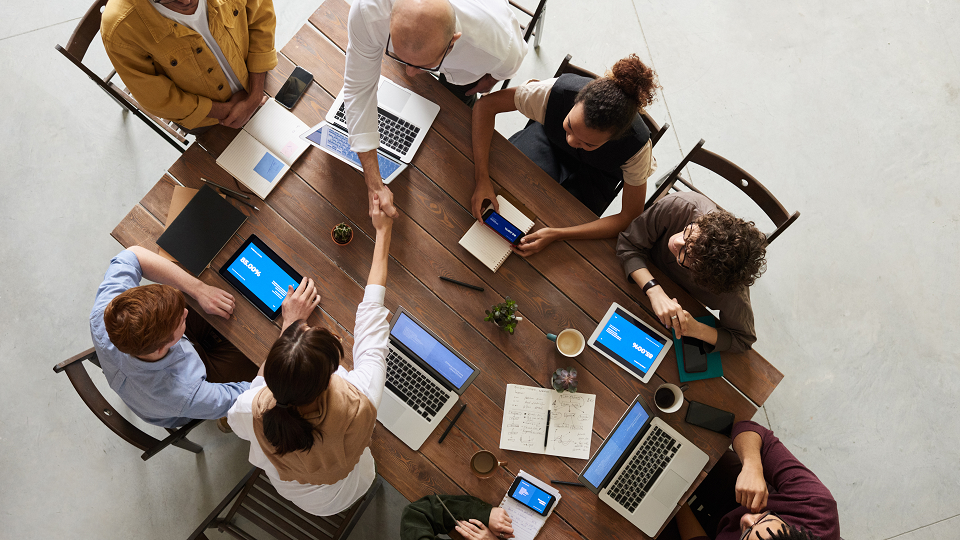 The course is framed as a "learning journey" aimed at allowing Learners to first self-assess their team management skills, then to improve their ability to achieve results by involving people individually and as a team through a better understanding of processes such as goal setting and role definition in a project context, delivery of feedback to individuals and teams, collective decision-making and conflicts resolution in a multicultural and oftentimes virtual or dispersed organisational contexts.
The ultimate goal is then to build the competence for them to analyse their team's workplace culture and to try and improve it by leading all the members to share a set of values, beliefs and behaviours.
After completing this course, the participant will be able to
Recognise the personalities and motivations of their team members
Analyse the development phases of a team and identify the appropriate actions to improve its effectiveness.
Set the team objectives and plan goals, schedules, responsibilities, and resources at both the team and individual levels.
Build a perceived collective identity and a set of social norms shared among each team member.
Engage the team and each member towards excellent performance through coaching and feedback delivery practices.
Lead the decision-making process by managing the conflicts and creating a climate of psychological safety within the team.
Understand, manage and foster diversity in the team.
Achieve cohesion in teams whose members belong to different organizations, have a part-time commitment with the RIS, and mostly work mostly remotely.
Build capacity at the nodes' level by leveraging their teams.

The course is designed to provide the Learners with:
Increased self-awareness of their team management style and its potential advantages and disadvantages in different team situations
Knowledge of Teamwork Quality Indicators
Understanding of potential sources of diversity within the team and their management
Knowledge of the development phases of a team
Knowledge of project management techniques suitable for research groups
Knowledge of goal setting, team coaching and feedback delivery techniques
Understanding of the processes required for reaching consensus and taking effective collective decisions in a team
Knowledge of team trust and psychological safety climate indicators
Knowledge of potential team dysfunction indicators
Understanding of community-building processes
Knowledge of capacity-building strategies
Understanding multicultural diversity issues and communication strategies
Knowledge of effective coordination processes for virtual and dispersed teams
The Programme
The Programme
Preparation: Self assessment
About ten days before the start of the course, participants will have to fill in two assessment questionnaires that analyse their team management style as well as some characteristics of the most important team they belong to (e.g., a team they need to develop or in which they participate for the most of their time).
The data coming out from these surveys will be analysed, and each participant will receive a personal profile. Moreover, the results are going to be collectively discussed during the first class.
Team development (12 hours, 1,5 days 20-21 June 2023)
TEAM DEVELOPMENT (12 Hours – 1st day afternoon)
D1 – 1 hour
Francesco Paoletti (UNIMB)
Lecture
Introduction to Teams
The science of science teams: the foundations of team-work collaboration in research organizations
Debriefing on the results of participants' self-assessments: emerging issues A diagnostic tool: the Teamwork Quality Scale
D1 – 1.5 hour
Francesco Paoletti (UNIMB)
Case study preparation and discussion
Case study analysis
Case: The making of a team of scientists (A)Case Discussion: team composition, goals and roles definition and social norms
D1 – 1.5 hour
Francesco Paoletti (UNIMB)
Lecture
A stage model of team development
Team dynamics: the management of the transitions between the stages of a team life-cycle
D2 – 1,5 hour
Francesco Paoletti (UNIMB)
Case study preparation and discussion
Case study analysis
Case: The making of a team of scientists (B)
Case Discussion: managing personality factors and motivational processes within the team
D2 – 1 hour
Francesco Paoletti (UNIMB)
Lecture
Sharing social norms inside the teamT
eam dynamics: diagnosing the next steps needed in a team development
D2 – 1,5 hours
Francesco Paoletti (UMIL)
Case study preparation and discussion
Case studies analysis
Case: The making of a team of scientist (C)
Case discussion: building collective norms in teams through project planning
D2 – 2 hours
Niklas Bloomberg (Elixir)
Case study preparation and discussion
Guest speech
Team building by community building: the case of Elixir
D2 – 2 hours
Francesco Paoletti (UNIMB)
Lecture
Team coaching and delivery of feedback
Principles and techniques of team coaching
Effective delivery of feedback approaches
Team decision making and conflict management (8 hours, 1 day 22 June 2023)
D3 – 0,5 hours
David Eggleton (U. of Sussex)Lecture
Introduction to team decision making
Diversity, cohesion and conflicts as resources in team decision-making processes
D3 – 2,5 hours
David Eggleton (U. of Sussex)Simulation
LGD simulation
Decision making simulation
Debriefing of the simulation: how to leverage each member knowledge to reach high-quality and consensual decisions
D3 – 1 hour
David Eggleton (U. of Sussex)Lecture
Decision-making strategies
Tools and techniques to structure collective decision-making in different teams
D3 – 2 hours
David Eggleton (U. of Sussex)Simulation
LGD simulation
Psychological safety simulation
Debriefing of the simulation: how to build a climate for trust and psychological safety in a team
D3 – 2 hours
Francesco Paoletti (UNIMB)Lecture
Team effectiveness: the dark side of teams
Groupthink and other teams disfunctions: how to detect and avid potential pitfalls in teams
Multicultural and dispersed teams (4 hours, 1 day 23 June 2023)
D4 – 0,5 hours
Francesco Paoletti (UNIMB)Lecture
Multicultural teams
Diversity, cohesion and conflicts as resources in team decision-making processes
D4 – 1,5 hours
Francesco Paoletti (UNIMB)Simulation
LGD simulation
Cross culture simulation
Debriefing of the simulation: communicating in a multicultural team
D4 – 0,5 hours
Francesco Paoletti (UNIMB)Lecture
Remote teams
Issues in the management of remote teams and possible organisational responses
D4 – 1,5 hours
Francesco Paoletti (UNIMB)Case study
Case study analysis
Case: Superproject at the time of Covid
Case Discussion: how to achieve cohesion and integration in a dispersed and virtual team
The Faculty
The Faculty
| | |
| --- | --- |
| Francesco Paoletti | Francesco Paoletti is Professor of Human Resource Management at University of Milano–Bicocca. He holds a Ph.D. in Management from Bocconi University and an ITP (International Teaching Program) from the Stern School of Business at the New York University. He has a long experience in executive education at SDA Bocconi School of Management and has been a permanent visiting professor at the University of Florida – Warrington School of Management. He is the Italian principal investigator at the Cranet – international comparative research on human resource management practices. His research topics are: competency modelling and assessment, leadership and team management. On these issues he has published a book and several articles on international leading journals. In the last years his research on these topics focused on RIs, and a chapter book and several research papers framed in this context are forthcoming. He is the leader of the Executive Master in Management of Research Infrastructures (EMMRI) module on leadership and team building.Francesco is a Fellow of the Academy of Management (AOM) and of European Group for Organizations Studies (EGOS) and is certified to use Hogan Personality Inventories. |
| David Eggleton | David Eggleton is Lecturer in Project Management with Innovation Studies at the Science Policy Research Unit (SPRU) at the University of Sussex. He received his initial training in Physics with Management at King's College London in 2007 before receiving additional Masters training in photon statistics at the University of Sussex in 2011 within the Atomic, Molecular and Optical Physics group. Following this, David switched disciplines and completed his PhD in Technology and Innovation Management at SPRU in 2018 examining leadership and project management in the context of large scale research infrastructures. This necessitated fieldwork at CERN in Switzerland and at Fermilab in the United States where he held visiting researcher status. Amongst his current projects is an investigation into dynamic conditions for project success. David is a Fellow of the Higher Education Academy (FHEA) and a Certified Management and Business Educator (CMBE) with the Chartered Associated of Business Schools (CABS) in the UK. |
| Niklas Blomberg | Niklas Blomberg is the Elixir Director. Dr Blomberg, a Swedish national, holds a BSc in Chemistry from Göteborg University and a PhD from the European Molecular Biology Laboratory (EMBL), Heidelberg. He was previously Principal Scientist and Team Leader in Computational Chemistry and Computational Biology at AstraZeneca R&D Mölndal, Sweden, where he has enjoyed a successful career until 2013 when he joined ELIXIR. In addition, he has been an industry advisor in national eScience initiatives and an active participant in cross-industry research programmes such as IMI OpenPHACTS.Niklas is a permanent visiting professor at EMMRI-Bicocca in the module on leadership and team development. |
How to apply
How to Apply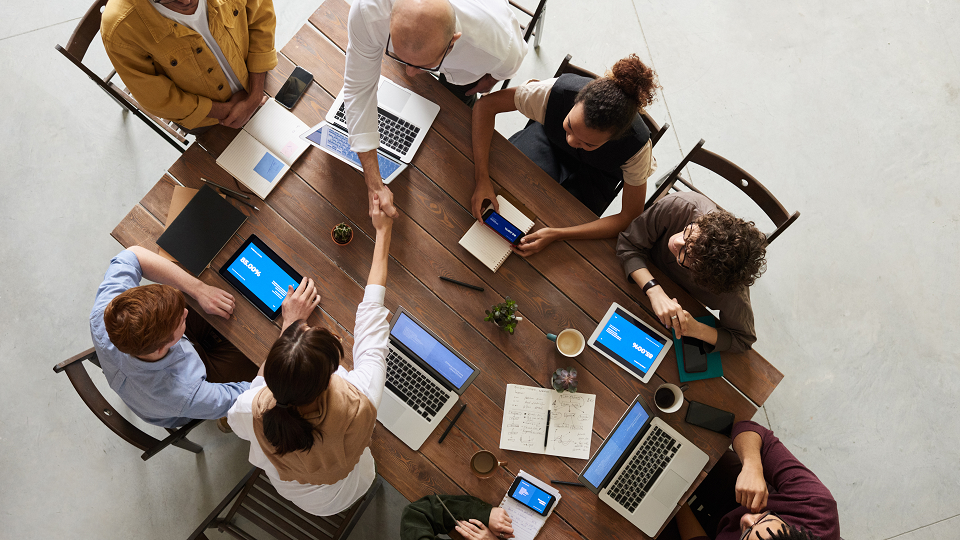 Application period starts 3 April 2023 and ends 5 May 2023. Selected participants are informed via email by 15 May 2023. If the participant wishes to cancel their participation, they are required to inform the organisers at least 2 weeks prior to the course.
Apply by filling in the form and upload your CV (max 3 pages)
Cost
The pilot short course is offered free-of-charge and requires the participant's full commitment during lectures, group work and written assignments.
Info
Info & Contact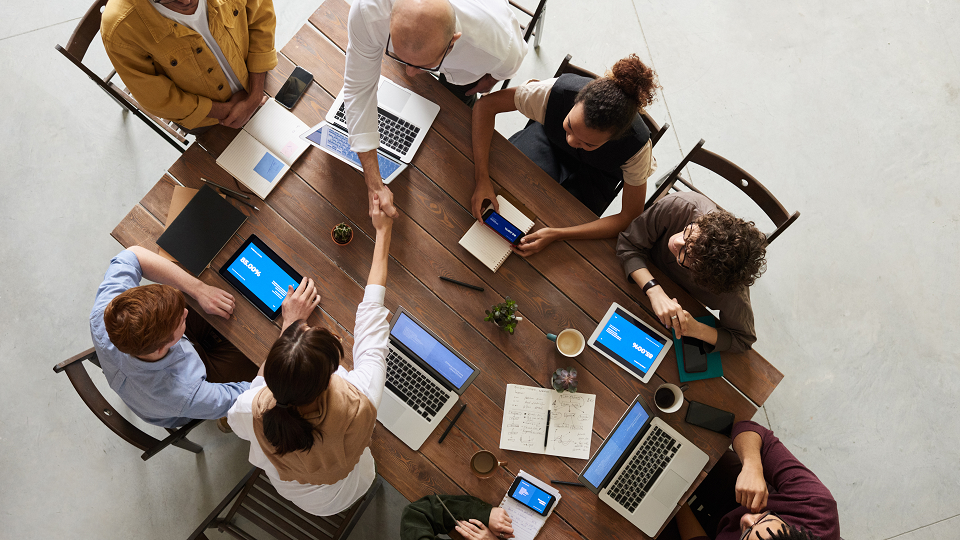 To pass the course the participant must attend at least 80% of the lectures.
For any doubt or information, please see the FAQs below or send an email to ritrainplus[at]unimib.it
FAQs
Why should I take this programme?

The programme is aimed at managers, operators and other professionals at Research Infrastructures and Core Facilities.
Who is behind this programme?

The pilot programme is designed by academic and educational experts in the RItrainPlus project who have a long experience working or leading Research Infrastructures or other scientific institutions.
How is the programme organized?

The programme is divided into seven short courses, each containing sessions. The short courses take up 16–32 hours each, plus individual work.
How do I take part?

The participants can take up either the whole programme and progress from one short course to the next, or take an individual short course that best fits their needs. For those interested in taking up the whole programme, it should be noted that some activities will be overlapping. Participants are advised to check the course schedules for more information.
What's expected of me?

The participant is expected to participate in at least 80% of the scheduled activities. The courses are assessed in various ways.
Do I have to take all the sessions in a short course? Can I just choose what I like?

The participant needs to participate in all the modules in the short course.
What does it cost?

The pilot courses are offered free of charge
How are the courses taught?

Most of the short courses are offered as online intensive courses that take up 2-6 consecutive days. The courses are taught by experienced academics at RItrainPlus partner universities and institutions with invited international experts.The courses will be delivered in the period June-September 2023.
How do I apply?

The application period is 03.04.2023 – 05.05.2023. Apply to the short course by submitting a short motivation letter and your CV. The chosen applicants will be informed via email by 15. 05. 2023.
When will I know if my application has been accepted?

Selected participants are informed by May 15th.
What if I realize that I cannot participate anymore after I've been admitted to participation?

If the participant wishes to cancel their participation, they are required to inform the organizers at least two weeks prior to the starting of the course
Team Building and Development